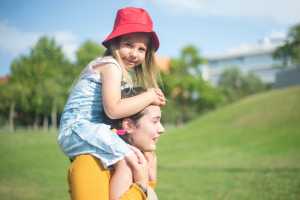 As a parent, you always want the best for your children. You want them to be happy, healthy, and safe. One of the biggest challenges of parenting is finding a balance between your work and personal life. That's where a professional nanny comes in. Here are the top 10 reasons why hiring a professional nanny is a great idea.
Peace of Mind The most important benefit of hiring a professional nanny is the peace of mind it provides. When you have a professional taking care of your children, you know that they are in safe hands. You can focus on your work without worrying about your child's safety.
Flexibility A nanny offers more flexibility than traditional daycare. You can customize your nanny's schedule to fit your needs. This is especially helpful for parents who work odd hours or have unpredictable schedules.
One-on-One Attention An experienced nanny provides one-on-one attention to your child. Your child will receive personalized care, which is not possible in a daycare setting. This will help your child develop a strong bond with the nanny and develop social and emotional skills.
Convenience Having a nanny come to your home is convenient. You don't have to worry about transportation or packing a bag for your child. Your child can stay in their familiar environment, which is comforting and less stressful.
Educational Support A nanny can offer educational support to your child. Often they are college educated with degrees in Childhood education or have teaching backgrounds. They can help with homework, read to your child, and engage them in educational activities. This will help your child excel academically.
Specialized Care If your child has special needs or requires specialized care, a professional nanny is a better option than traditional daycare. A professional nanny has the skills and experience to provide appropriate care to your child.
Household Support A professional nanny can help with household chores, such as laundry and cleaning. This can be a huge time saver for busy parents. It also helps to keep the household running smoothly.
Consistency A professional nanny provides consistency in your child's life. Your child will have the same caregiver every day, which is comforting and reassuring. This consistency can help your child feel more secure and stable.
Cost Effective Hiring a professional nanny can be cost-effective in the long run. You can avoid expensive daycare fees and reduce the stress of taking time off work when your child is sick.
Bonding Time A professional nanny can provide opportunities for you to spend quality time with your child. When you come home from work, you can focus on spending time with your child, rather than worrying about household chores or cooking dinner.
Hiring a professional nanny provides many benefits for both you and your child. It provides peace of mind, flexibility, convenience, and specialized care. It also helps to keep your household running smoothly and allows you to spend quality time with your child. Not even mentioning the tax benefits!