Different Kinds of Child Care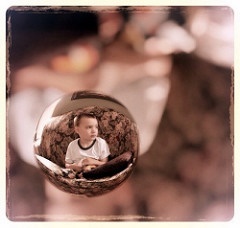 If you're a parent who has not considered the various types of child care available today, however find yourself in a position to need their services, the following information should prove useful in your search.
Simply do your research and you will undoubtedly a find child care program to meet your requirements.
In-House or Nanny Child Care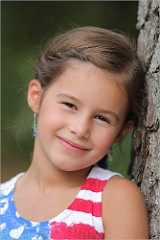 This type of child care is normally offered by nanny agencies. Make sure that you select a nanny from a reputable agency if you decide on this approach. Investigate to determine if the nanny has excellent references from previous child care clients before hiring.  Preferably, an agency would provide qualified references.  They can be an incredibly useful resource to find family child care. Keep in mind you will be building a relationship that could last years.
The benefits consist of:
Your child receives individual attention, care and support
Your nanny may also offer domestic assistance as well, such as household chores or cooking.
Parents will work directly with the nanny and their job is to always work under your advisement to provide a quality family child care program.
Your child won't need to travel day-to-day to the day care center, however will stay home in their familiar environment and have less direct exposure to possible health issues.
A professional nanny should have the appropriate child care skills to support children of any age.
The disadvantages may consist of:
A full time nanny providing in-home care might carry a higher price tag compared with other choices.
Parents may need to establish backup care providers for the inevitability that your child's nanny becomes unavailable.  Good agencies have that covered.
You may be responsible for the nanny's benefits and taxes if you are the direct employer.  Discuss terms with your agency if you use one as they may handle those aspects of your nanny's engagement.
With in-home care your child may lose some of the social benefits of group environments as found in  child care centers, however agency nannies often have a network available for group events to be enjoyed with your child, with parent approval.
Some Things to think about When Selecting a Nanny Agency
It is critical that you locate the finest quality child care for your family and nanny agencies often have the answers. When a parent decides to consult with them for in-home care they demonstrate that safety and security for their family is the top priority.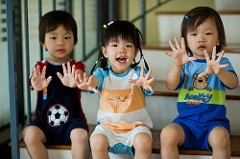 Nanny agencies typically should be able to match you with the ideal child care providers and this individual will usually be anticipated to work a number of hours each and every day. Many might expect to receive room and board as well as a little allowance for any other personal requirements. Clarify terms with your agency.
The nanny agencies may likewise expect that you provide your nanny paid holiday time each year, usually a week or two, approximately twice a year. Your nanny's level of satisfaction makes things better for your children in the long run, so this is another area to discuss with your agency.  There are many factors that should be considered when attempting to find a child care program.
When examining nanny agencies, you do need to keep an eye out for a couple of contingencies. For instance, some do not require that their nannies have specialized training certification or continuing education of any kind. Some might have had no experience with children whatsoever. It is typically recommended to hire your nanny from the nanny agencies that insist their nannies are trained, experienced, and a good match for your family, with a fully vetted background check. It may still be advisable to observe your new nanny for a period of time to see if she is really a great fit for your family. You may not want to leave them completely alone until you have seen how the nanny engages with your children. Determine for yourself if the nanny gets along with your children and perhaps how they are dealt with when upset. Is discipline administered in the manner in which you wish to see them disciplined? Be sure your new nanny knows exactly what you expect. Better yet, be clear with your agency and they can be sure candidates are vetted ahead of time to further guarantee a successful match.
Parents can benefit enormously from working with nanny agencies to search for in-home care. If you have not begun looking into them then you need to begin your research today to find a child care program that fits your family's needs.
Private and Community Based Daycare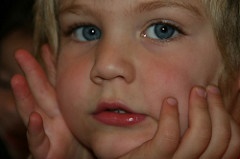 Of the types of care available, these might be the best choice if you desire services from the most competent caregivers. These child care centers are regulated by pertinent state authorities and are required to maintain current licensing.
Regulated aspects typically include learning systems, food, quality of care, how the care centers are maintained and the number of children per classroom.
Advantages:
It may be less expensive compared with in-home care, however there may be additional charges for supplies, extra activities, late pick-up, and meals which should be explored.
Your child will have more social interaction with children of varying ages.
There is typically a pre-arranged program of activities.
The child care centers are accountable for searching for a replacement care provider should one become unavailable.
The center personnel should be concentrated on offering children the finest care possible.
Disadvantages:
Individualized care is difficult.  Your child will be part of classroom.
You will need to take your child to the center daily and they will have to adapt to a new environment, particularly on the first couple of days.
Some centers might not tolerate some children's personalities and particular needs.
Your child has the potential of being exposed to illnesses from other children.
The Best Method of Selecting the Right Daycare for You
Keep in mind that expense ought to not be the defining element when discovering quality family child care. It is an inevitable consideration however and you should ensure you are clear on what your budget can handle.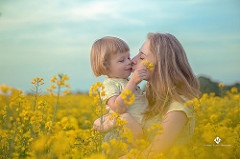 Discuss extra costs with the daycare administration before you make any commitments.   You should be familiar with their policy for late pick-up, especially if you have multiple age children.  Even a few minutes late can add up quickly.  Clarify their hours. Breakfast and lunch may or may not be included, you should also be clear on those policies.  Additional care programs may carry further cost, like special programs or field trips.
Furthermore, some have stringent policies restricting the number of vacation weeks allowed. You may pay for the 2nd week of a two-week holiday even though your child isn't in attendance if your daycare only permits one week off per year! This can seem aggravating, so understanding the policy upfront will help.
When you narrow down your options of child care choices bring your child in for a half day while you observe. Viewing how they engage, care for the other children, and work with each other. Are the babies content and cared for affectionately?
Focus on how team members interact with your child and the other children. If you do not see them at the kid's level playing, reading, or participating, then move on to your other alternatives.
Ultimately, make your selection based on your observations rather than price or location.  Your comfort is more important in the long run.
Good teachers do not mind these types of actions — in reality, they should invite them. It can be a tremendous learning experience that will help you visualize life with child care and make you feel more comfortable with it.
After you have actually chosen a child care service provider, make sure you continue to stop by. Make unannounced visits as often as you like.
This is an excellent practice, however be forewarned: behavior isn't always perfect when your child is at home, the very same holds true for your child care facility. Popping in might find your child playing happily, but could just as likely find them in meltdown mode at nap time.
The secret is that your center needs to be open and welcoming to your observations. Crazy things can happen throughout the day, but as long as your child care facility can carry on and preserve a good mindset, you will feel good about your choice.
Family DayCare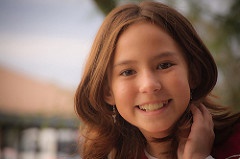 With this alternative, you will have your child taken care of in your house. It is advised that you pick a certified caregiver for the safety and wellness of your child.
The benefits are:
Less expensive than either of the other options
Flexible schedules
There are usually a small number of children in the care group
The caregivers are usually experienced.
Provides a home setting environment
The downsides are:
Qualifications of some care companies may not be of the highest standards.  They may not be licensed.
Should your caregiver become unavailable for any period of time, it will be your responsibility to find a backup.
Several Kinds of Child Care to Choose From
Based on this information, you should be able to determine which type of childcare service is appropriate for your family.
——————————————————
ABOUT NANNIES ON THE GO:
We are one of the premier Dallas Nanny Agencies that provide skilled, qualified nannies to families on an as-needed, part-time or full-time basis. Call us today at: (817) 442-0225 or Email: info@nanniesonthego.net
RELATED POSTS: