Our

Founder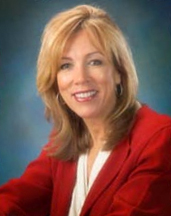 Sharon is the founder of Nannies on the Go and knows personally what it means to employ dependable nannies, tutors and sitters who are dedicated to their jobs. As a former general manager of television stations for 15 years, she was relocated numerous times, moving with her family to different cities. Each time, Sharon was expected to immerse herself in the new position immediately. Often, her biggest challenge was searching for the best possible caregivers in an unfamiliar community with no available family connections – a very time consuming and lengthy task. Talk about stress!
"When I was worried about my children's overall well-being, my stress level increased, and I have no doubt that my work was compromised," Sharon recalls. "But when I was confident that my children were under the best care possible and doing well in school, working long hours proved rewarding and manageable."
That''s why Sharon started Nannies On the Go. We understand parents want to find more balance between the demands of work and family life. We share this goal for ourselves, and we strive to help our parents, management team, Nannies, sitters and caregivers realize this as well.
Our commitment is this: "When you contact us seeking a nanny or tutor, we understand the significance of your request. We will provide a trusted, caring person dedicated to your children… so you can rest assured that the most important people in your life are confidently and securely poised for success."
Our

Mission
To provide safe and nurturing care for your children in the best environment possible… your home. We are committed to hiring trustworthy, dependable nannies and sitters who are dedicated to your children and their well being.

We know you want the best for your children, and we strive to increase their potential while making your entire family more productive.