Agency Placement Advantages
Searching for a full time nanny in the Dallas / Fort Worth metroplex can be a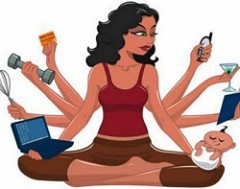 complicated task.  There are myriad considerations you'll need to take into account, any one of which could make or break your relationship.  Dallas nanny agencies like Nannies on the Go will navigate all the ins and outs of locating viable candidates and leave you with the best options to consider and providing many agency placement advantages.
At Nannies on the Go our agency has established a system to make certain we affiliate you with the best nanny available in the Dallas / Fort Worth area that meets your specific requirements.
Let's review some of the specific conveniences families appreciate with an agency nanny.
Your child will not be exposed to the potential difficulties inherent to other childcare options.
You will have control over your child's early education and social encounters.
Your nanny will be able to perform light housework while she's tending your children and help with meal preparation and you'll know exactly what your child is eating.
Under your nanny's supervision your child will have more freedom to explore emerging interests and hobbies more than if they were adhering to a daycare schedule.
Your nanny can help with pet care and home appointments.
If your child has an emergency your nanny can act quicker and will be well aware of your child's allergies and other medical conditions. She also will be aware on how to immediately reach you.
More quality time with your children because your nanny can potentially take many household responsibilities off your plate.
Your child is not learning negative behaviors and habits from other children.
These are just a few of the services you'll enjoy with an agency nanny to assist you.
Rigorous Selection Process
All your experienced Dallas domestic nanny candidates will have been thoroughly screened by our Agency for a clear background check, CPR training for infants and children, will have completed current classes with the most updated information regarding First Aid and safety, and will have provided full references who will be contacted and verified before our nannies or sitters enter our pool of resources.
Once you have selected which domestic nanny you would like to visit with from the options our Dallas, Texas agency provides, Nannies on the Go will arrange interviews at mom's convenience.   You'll be given the opportunity to visit with each prospect and gain a feel for them personally, allowing you to choose the perfect match for your family.
Utilizing our Dallas agency will remove any trepidation and eliminate many of the typical challenges encountered when seeking the perfect nanny partner to care for your home and family.
Nannies On the Go offers exceptional professional childcare and nanny placement services for Texas families in the metroplex, including Dallas, Fort Worth, Plano, Keller, Colleyville, Grapevine and Southlake areas. Whatever your family needs, we have a personalized solution.
Back-Up Service
One of the most outstanding benefits of placement through Nannies On The Go is our premium Back-Up Service, setting us apart from many other Dallas agencies. Like many of us, Nannies have scheduling conflicts.  They get called to Jury duty, have Doctor's appointments or may become ill. Nannies On The Go will expedite a back-up Nanny for mom at no additional charge any time your trusted Nanny is scheduled to be out. You simply pay the back-up Nanny for the full hours she works and there is no agency fee. This complimentary service is available for the lifetime of your employment with your Nanny or Sitters!
Our Guarantee
With Nannies On The Go, all local Dallas nanny placements, whether full time live in domestic housekeeper or part time sitter, automatically come with a full six-month guarantee. We are extremely confident that our nannies are committed to the stability of your family and we are pleased to stand behind each and every one of our nannies!
Within the first six months, if you find your nanny doesn't meet your expectations, we also guarantee we'll search for a permanent replacement. We will conduct another search for your family and provide you with a temporary Nanny while we find a more suitable Nanny for your child. No other online service currently provides this kind of insurance.
Whether you're looking for a permanent live in nanny, a babysitter for an event, a mother's helper or part-time services, Nannies On The Go will have what you need and their efficient hiring structure will expedite the process to find the perfect solution for your family quickly.
——————————————————
ABOUT NANNIES ON THE GO:
We are one of the premier Dallas Nanny Agencies that provide skilled, qualified nannies to families on an as-needed, part-time or full-time basis. Call us today at: (817) 442-0225 or Email: info@nanniesonthego.net
RELATED POSTS: