Nanny or Daycare?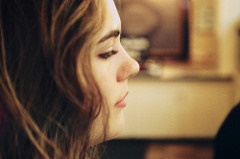 When it comes to your child, many parents are unsure which direction to go when it comes to childcare. What's the best option for your child, Nanny or Daycare?
Many parents believe that a nanny is too expensive. These days, modern nannies are not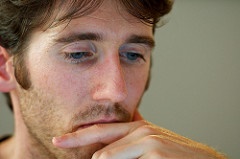 only within your budget and accessible, they also offer a number of benefits that daycare centers cannot match. Not to mention that if you have more than one child in daycare a nanny is almost always less expensive.
Hiring a Nanny or Daycare?
Let's take a look at some of the advantages of a nanny vs daycare.
Your kids can sleep in.
They have time to enjoy their breakfast.
Your loved ones won't be exposed to germs from other children.
You can leave for work when YOU are ready.
You don't have to worry about your children's allergies.
You don't have to transport your kids in bad weather.
You get to work faster because you don't have to drive them to daycare.
You can guide the nanny to create an effective schedule.
More than one child? A nanny is less expensive.
A nanny can get dinner started and help with other responsibilities.
The security benefit that someone is likely to be home more often.
If your child is sick you do not have to take the day off.
An adult to help with your pets during the day.
Someone is home for repair people or contractors who need to work in your home.
You and your nanny determine social interactions with others.
Your child does developmental activities based on their own interests.
Having an additional adult reinforce guidelines of the home.
No snow days.
No morning fights or frustration to get out the door with your child.
No calls from daycare to come get your child when they are not well.
A nanny can help the children with homework.
Your child receives the one-on-one attention they deserve.
No fights with other kids.
You regulate the food that your child eats.
Kids with special needs receive more one-on-one attention
You don't have to pick your children up after school.
A nanny can do tasks around the home when the children are napping.
A nanny can help with lessons and appointments for your child.
Taking time off work for a sick child and having to pay daycare fee is expensive.
Daycare centers often don't have part time care available. You can hire a nanny part time.
A nanny may be willing to care for your children in the evening when you have work functions or a night out with your spouse.
The piece of mind of regular updates from your nanny about what your children are up to while you are at work.
Your child is more likely to be potty-trained faster.
With a nanny, your child can explore different fun activities your area has to offer.
A nanny can go to the grocery store or shop for you.
A nanny can be with your youngsters for many years. Providing your child with more consistency than a daycare.
Your child is being disciplined the way you want.
Your child can learn life skills from your nanny (cooking, sewing, etc.)
Under the nanny's supervision, the child has more freedom. (daycare does not allow playing in puddles)
We all need a mental health day. A nanny can offer this break for your child.
A nanny develops a more intimate bond with your child. (hugs when they are hurt, upset or sad)
Your nanny can read cues on when your child is unhappy and acts fast to make sure their mood does not get out of hand.
You're more likely to have a closer bond with a nanny than the staff at the daycare.
Have a late-night meeting? With a daycare, you are limited by a closing time.
Your children can play with their own toys.
They can nap in their own beds.
A pair of extra hands at your child's birthday party or other events.
No parents judging you or your child.
Your child is not being hit and or being bit by other children. (common in daycare toddler rooms)
A nanny may be willing to work on holidays.
Your child can make a snowman and do snow play activity as long as they like.
If you do not feel the nanny is not a good fit you can hire a different one. Not able to do this with daycare staff.
If you have a live-in nanny you have a ton of flexibility.
If you want to get away for a night or two with your spouse you can ask your nanny to help.
Your nanny can help your child build that Lego set they got for Christmas.
If you want to work from a different location like a cottage or hotel your nanny may be able to come with you.
Your nanny and child can meet you at your workplace for a visit.
If you are breastfeeding a nanny can provide your child with breast milk that you have pumped.
Cloth diapers are possible with a nanny. Not really welcome with a daycare centers.
Less structure, your child can climb trees, and get dirty.
Your nanny can take your pet to the vet.
A nanny may be willing to house sit while you are on vacation.
A nanny can help plan & prepare for parties.
Your nanny can ensure your child is well hydrated. Daycare teachers are often too busy.
A nanny can help with other tasks around the house.
Daycare centers tend to have high turnover.
Daycare centers can be loud, over-stimulating places.
Your nanny can develop relationships with other nannies and therefore they can organize fun play dates in the safety and comfort of your home.
If your nanny agrees to a nanny cam you can watch what your child does during the day.
If your child has an emergency your nanny can act quicker and will be well aware of your child's allergies and other medical conditions. She also will be aware on how to immediately reach you.
A nanny can reinforce and teach your child rules of the home. A second person reinforcing the family routine.
A nanny is more likely better for children with special needs.
Many daycare centers must only satisfy minimum safety and sanitary regulations.
Your child is less likely to get exposure to sickness from other children.
Your child will be able to attend wonderful neighborhood programs at the library.
Siblings get to spend the days together rather than apart at a daycare center.
You don't get involved in the politics of a daycare center.
You get to incentivize your nanny for all her hard work through raises and bonuses.
With a nanny, much less planning and preparing the night before.
Much easier to find a nanny then get into a daycare center. Especially with an infant.
Better quality food at home than a daycare.
For spouses, less stress and arguing over chores because a nanny can take some household duties off your plate.
Your children learn more about cooking and cleaning than they would at a daycare
More quality time with your children because your nanny can take care of so many household responsibilities.
Your child is not learning negative behaviors and habits from other kids.
You can develop your own lesson plans and activities that you want your child to do at home with the nanny.
Dallas Nanny Agencies Have a Clear Advantage

Offering your child a secure loving environment is what every parent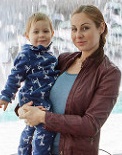 wants. Research has proven that a child in the first five years of development needs care when they are sick, hurt, or sad. A nanny can give this individual attention better than a daycare center.
Nannies On The Go will be instrumental in finding that perfect helper.  Our nannies are more affordable and your child receives better quality care than they would at the best daycare center.  We know your family is important to you, and we have the best solution on every level.
Contact us!
——————————————————
ABOUT NANNIES ON THE GO:
We are one of the premier Dallas Nanny Agencies that provide skilled, qualified nannies to families on an as-needed, part-time or full-time basis. Call us today at: (817) 442-0225 or Email: info@nanniesonthego.net
RELATED POSTS: